A Profile of Attorney Ariel E. Furst
Lawyer in Miami, Florida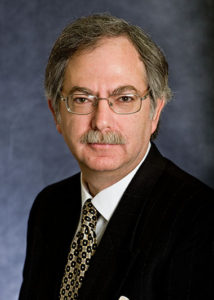 Ariel E. Furst is a trial attorney whose areas of practice include medical malpractice, products liability, personal injury, wrongful death, other serious personal injury matters.
He also handles commercial matters including breach of contract cases.
Mr. Furst graduated with honors (cum laude) from the University of Miami School of Law, where he was awarded a Gold Scholarship. While at law school he was also on the Dean's List, and a member of the American Inn of Court. While in law school, he was specially selected to participate in a several months long seminar led by U.S. Supreme Court Justice, William Brennan.
Ariel E. Furst graduated from Tulane University with honors and two degrees, a Bachelor of Science in Biology, and a Bachelor of Arts in English. Upon graduation, Ariel wrote and defended two honors theses, both of which were based on original research. One thesis was in the field of biology and the other in literature.
Prior to law school, Ariel E. Furst was engaged in medical and clinical research at a major biomedical engineering firm. His research led to his publication of several papers in the medical literature. He was also involved in submissions of clinical studies as they related to medical devices to the FDA.
Mr. Furst's medical and clinical background enables him to understand complex medical issues, and allows him to pursue cases in medical malpractice, products liability, and other cases where an understanding of the nature and mechanism of injuries is important.
Ariel has recovered monetary damages through jury verdicts and settlements in the tens of millions of dollars in both Federal and State Courts. Ariel is a member of the American Justice Association (formerly the Association of Trial Lawyers of America), and the Florida Justice Association (formerly the Academy of Florida Trial Lawyers) and is admitted to practice in Federal U.S. District Court for the Southern District of Florida, and all Florida State Courts.
Besides practicing law, Ariel is involved in his community having served for many years on the several charitable boards.
To learn more about my practice history, click on the link below to see my profile.
Contact the Law Office of Ariel E. Furst
For a free initial consultation, contact our office online or call us at 305-643-3100 Ext. 206. We handle all personal injury claims on a contingent fee basis. We only charge attorney fees if we are able to recover compensation for your injuries, otherwise attorney fees will not be charged. If you cannot travel, we can arrange a meeting at a location convenient for you.